Transform Your Home with Expert Painters in Nassau County, NY
Aura Painting: Where Color Meets Craftsmanship in Nassau County, NY
Turning Dreams Into Painted Realities
At Aura Painting, we're firm believers in the magic of a fresh coat of paint. We think it can completely change the feel of your living space, capturing your personality and the atmosphere you want to create. As a top-tier painting company located right here in Nassau County, NY, NY, we've earned our excellent reputation by turning houses into homes with meticulous attention to detail and a knack for making everything look just right. With decades of combined experience, our team of skilled painters is fully committed to more than just offering a service; we see it as a form of art that mirrors your individual style and way of life.
Palette of Services: Discover Painting Perfection
Our range of services covers every aspect of home improvement painting. Aura Painting is prepared to handle any job, whether it's a small trim or a complete makeover for your home's exterior. Our expertise includes interior and exterior painting, wallpaper removal, plastering, drywall repair, and staining, ensuring a full-service approach for any project size. We use only the finest quality paints and materials and cutting-edge techniques to guarantee a lasting finish.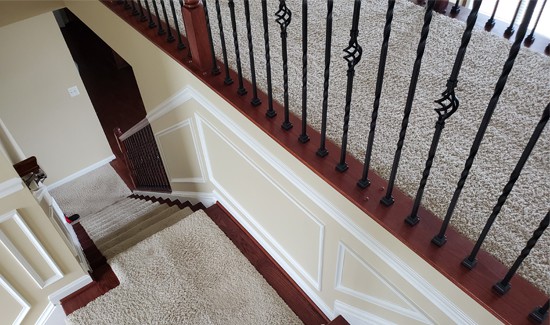 With our residential painting services, we turn your vision into reality and add value to your property.
Aura Painting provides top-notch commercial painting services that reflect your business's identity and professionalism.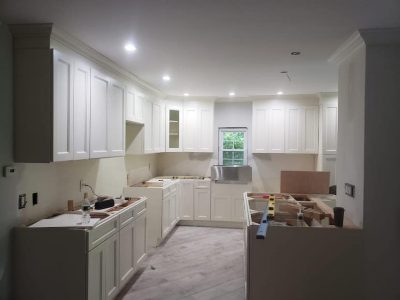 Aura Painting's kitchen remodeling services are all about creating a functional and aesthetically pleasing space where memories are made.
Crafting Perfection: Our Step-by-Step Painting Journey
Your painting journey with Aura Painting is curated to guarantee satisfaction at every step. It begins with a personal consultation to understand your vision, followed by a detailed project proposal that outlines the work needed. Our painters respect your time and space, following a streamlined process that ensures efficiency and minimizes disruption. From initial preparation to the final brush stroke, we keep you informed, ensuring the outcome is precisely what you envisioned.
Crafting Perfection: Our Step-by-Step Painting Journey
When you choose Aura Painting, you're teaming up with a group of professionals who care just as much about how your home looks as you do. What makes us special? Well, first and foremost, it's our dedication to doing things exceptionally well. We're not simply painters; we consider ourselves artists and craftsmen who pour their heart into every project. Our punctuality, honesty, and spotless work ethic mean you can trust us completely. Plus, our insurance and licensing ensure your peace of mind. We're not just a painting company but your friendly neighbors in Nassau County, NY, committed to improving our community one brush stroke at a time.
Lasting Impressions: The Long-Term Value of Our Craft
Choosing Aura Painting goes beyond making your home look good; it's an investment in your property's lasting worth. Our professional painters do more than just improve your home's appearance; they create a shield against the elements. Our craftsmanship ensures this shield is strong and long-lasting, ensuring a beautiful and strong finish year-round. When you pick Aura Painting, you're not just adding color to your walls; you're safeguarding your home's legacy.
Let's Paint Your Dream Home Today
If you're in Nassau County, NY, and dreaming of a color upgrade, Aura Painting is eager to bring that vision to life. Connect with us today to schedule a consultation. Let's begin a journey of transformation that promises to be as seamless as it is stunning.
Building Trust with Every Stroke
A Tradition of Excellence, A Promise of Quality

Linda Pereira
Verified Google Review
I needed my home and patio powerwashed before a BBQ. Aura did an amazing job even with short notice. I will definitely be using their services again.

Jonathan Briks
Verified Google Review
These guys were awesome. They did a real quality job in a short amount of time for a really good price. And best of all they were really nice. I will be using them again if I have another paint or remodel job that needs to be done. And I would definitely recommend to my friends.

Karen Charrington
Verified Google Review
Pure perfection. From communication to work ethic to detailed painting. I am very happy with the results. Choose aura and you won't be disappointed!

Jeremy Slomnicki
Verified Google Review
They beautifully painted my school. They are reliable, kind, professional, and are very pleasant to work with it. They really care for their customers.
Ready to Transform Your Space?
Get in Touch with Aura Painting Today!