Revitalize Your Kitchen with Aura-Painting: Your Painting Experts
Choosing the right color palette is crucial when painting your kitchen. Consider the size of your kitchen, the amount of natural light it gets, and the overall vibe you want to create. The right shade can transform the heart of your home. Lighter colors can make a small kitchen feel larger and brighter, while bold colors can create a dramatic and energetic atmosphere. Think about your appliances, countertop materials, and even flooring. A cohesive palette ensures everything blends harmoniously.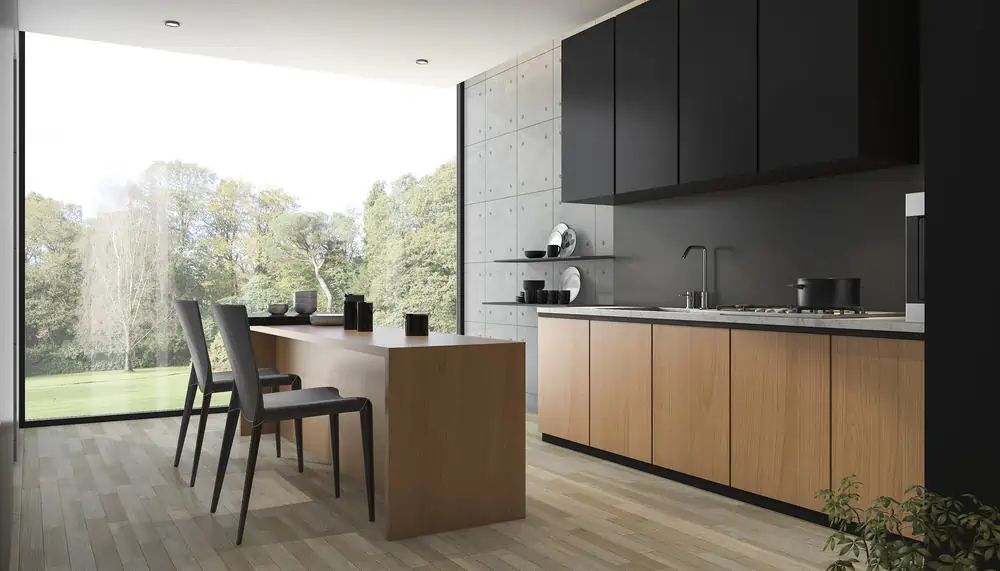 The Impact of Cabinet Color
Kitchen cabinets are more than just storage—they're a dominant visual element. Their color can dramatically influence the overall look and feel of the room. Fresh white or light-colored cabinets can make your kitchen feel airy and open. On the other hand, deeper shades exude elegance and coziness. For a contemporary twist, two-toned cabinets are a trendy choice. Mix and match to reflect your personal style, but always keep the overall palette of your kitchen in mind to ensure a cohesive look.
Ready to Transform Your Space?
Don't Overlook the Ceiling
Often dubbed the "fifth wall", the ceiling is frequently overlooked in kitchen designs. But it holds the power to transform the room's ambience. A vibrant, brightly painted ceiling can surprise guests with an unexpected pop of color, setting the tone for lively conversations. Conversely, subtle shades or light hues can uplift the room, giving it a more expansive and open aura. So, next time you're sprucing up your kitchen, remember to gaze upwards and consider the potential above!
Accent Walls and Backsplashes
Accent walls and backsplashes aren't just functional—they're your kitchen's canvas for creativity. Dive into bolder colors or intricate patterns here, turning them into standout pieces that captivate. They add layers of personality, steering the narrative of your kitchen's design story. Moreover, a vibrant backsplash doesn't just pop visually; it's a practical hero. With its ease of cleaning and durability, it combats kitchen splashes better than regular paint, ensuring your space stays pristine and stylish.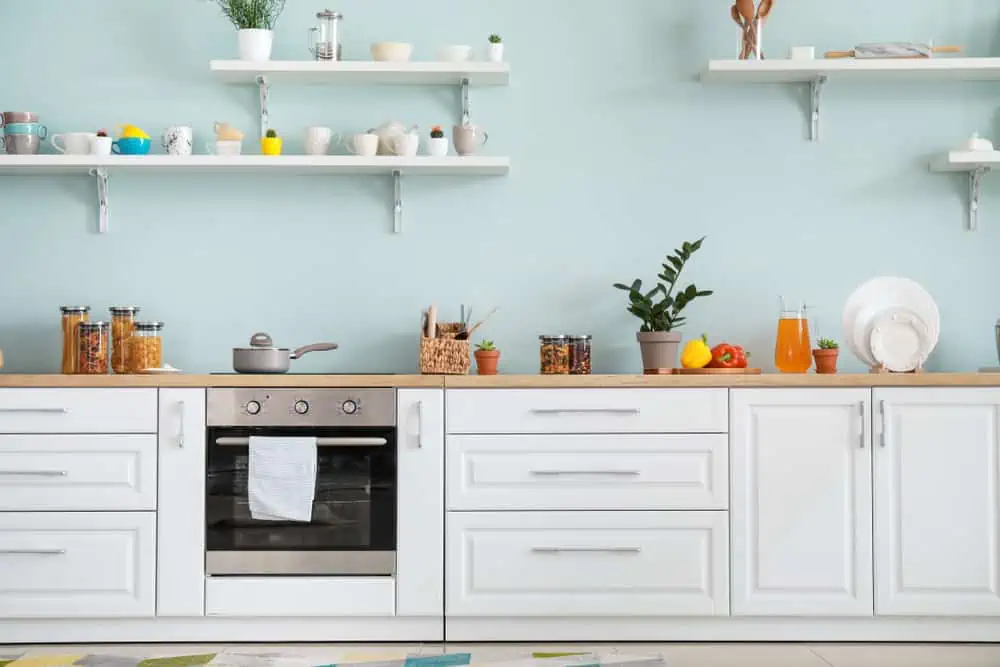 It's not just about color—your paint's finish plays a starring role too. The sheen can influence both aesthetics and practicality in the kitchen. Popular choices like semi-gloss or satin finishes are kitchen favorites for a reason: their resilience against spills and ease of cleaning. Yet, if you're chasing a contemporary and chic look, a matte finish oozes sophistication. Bear in mind, while it adds a touch of modern elegance, it might demand a bit more care and attention in the bustling heart of the home.
Why Choose Aura-Painting for Your Kitchen Transformation
At Aura-Painting, we understand that a fresh coat of paint can transform your kitchen from merely functional to fantastic. Our team of experienced professionals is dedicated to providing high-quality painting services, helping you bring your kitchen vision to life.
We work closely with you to understand your aesthetic preferences and functional needs, offering personalized color recommendations and finishes. From meticulous preparation to the final stroke, we ensure a seamless painting process and stunning results.
Trust Aura-Painting with your kitchen transformation, and experience the remarkable impact of a well-planned paint job. We're here to help you create a kitchen you'll love.